Hello there,
i'm facing problems to mesh a STL file. To generate the "Assembly" STL file with different faces, I saved then in different files and after all I merged then using by copy and pasting the codes in windows notepad. That's my first time doing this process, so I really don't know if that is the problem. First the geometry is okay, as you can see below: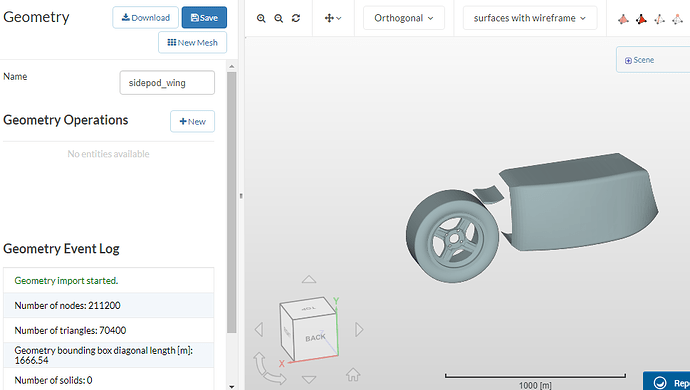 After that I could setup my mesh and refine it, but that is what came up:
So it seems like the mesh does not recognize my geometry, but i didn't have any problems at all with the cad, so i'm wondering what is the problem. The file
link
.
Thank you for your attention.