Hello everyone, good afternoon,
I'm working on a personal hobby project, which is about an invented car, containing MRF zones and radiators.
I'm trying to simulate the aerodynamics around the car and calculate de Downforce and Drag generated.
My objective is to achieve a y+ → 100 having a Freestrem velocity of 45 m/s and using the air material from Simscale's library.
I've generated the mesh and I'd like to download the mesh to process it and check it on paraview because for me it is much easier and comfortable. The problem is that this was the way I used to study my meshes, but now I'm not able to download the mesh, has anything in the Simscale wizards changed? Could someone explain to me how to download it now?
Apart from that, I also would appreciate if anyone could give me some tips of how to improve my mesh in the marked regions (front and rear zones of the car, and under the diffuser), is this happening because of the inflation layer from the Zmin axis is too thick?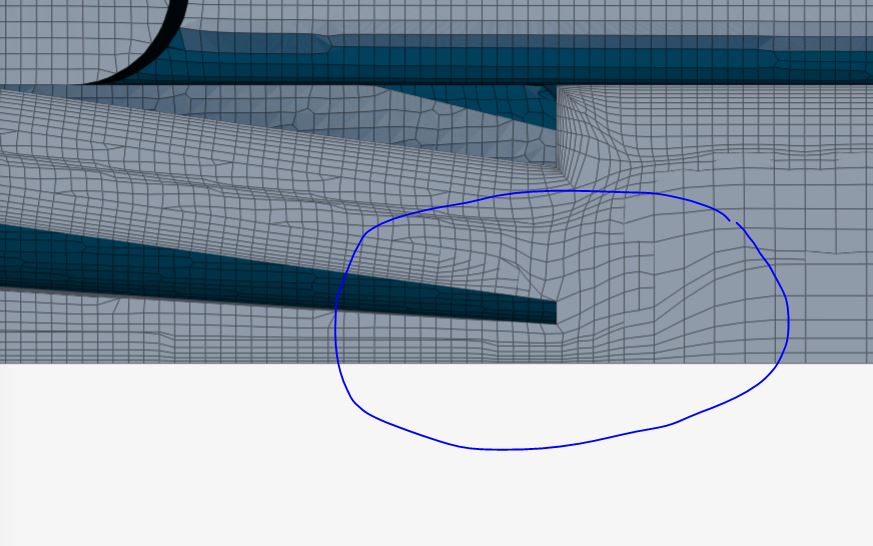 The project link is:
SimScale
Thanks for your time!
Best regards,
Jaime Guerero