Hello,
New User…Have managed to get a fluid flow reactor geometry which gives me nearly acceptable results, using constant incompressible flow rate.
However, actual implementation will utilize a constant displacement vane pump with VERY large flow amplitude swings (possible negative excursions). Can I model pulsatile flow in SIMSCALE, or is that computationally too expensive?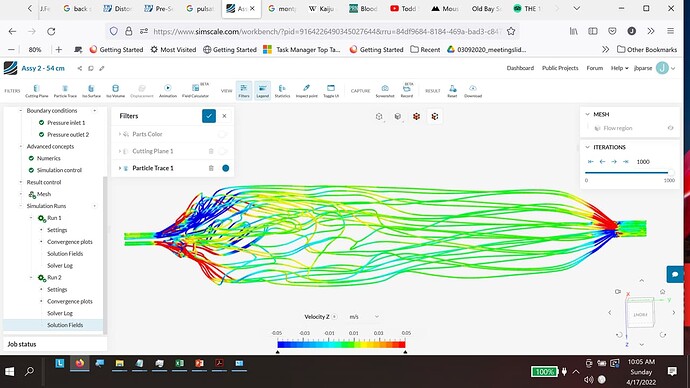 Image shows particle trace at constant flow condition: bulk-flow residence time in reactor would be ~ 25 cycles of pulsatile flow, with flow rate varying from 0 (+/- delta) to integrated pulsse volume ~ 0.02*Reactor Volume.
Any thoughts / insights greatly appreciated!
Thanks, Joe Parse