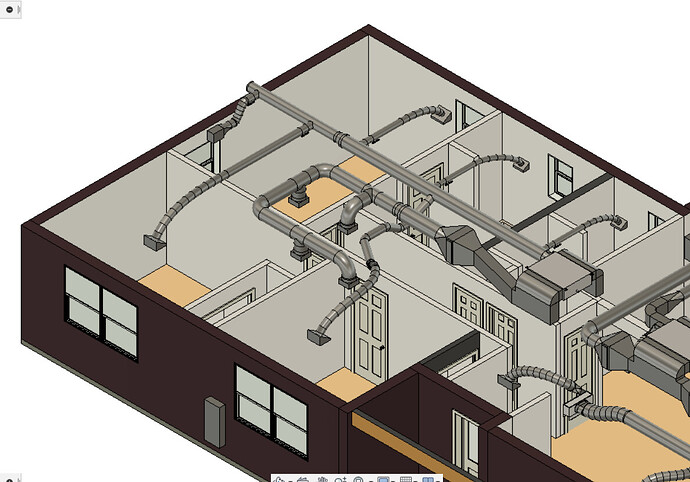 I am importing my first Revit model to do a ventilation study and trying to figure out how much of the existing model to use and how much to strip down and simplify.
Windows - can definitely be simplified
Doors - thinking about making them just solid sections of wall
Mechanicals - This is the main area I am struggling to determine how much to streamline the existing model.
Is it better to leave it accurate or simplified?
Is there anything else that you would obviously remove/simplify?