I am student of Aerospace Engineering, and I am working on a CFD analysis of a Blended wing body, the following model:

When I realised the mesh for my CAD model, I created:
-Two region refinement with two cartesian boxes:
First region refinement:

Second region refinement.
-A local element size on the airplane surfaces(named "Body airplane") with maximum edge lenght of 1.93e-3, since my y+ is equal to 300.
-An inflate boundary layer: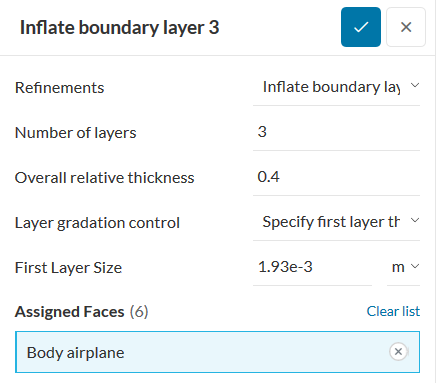 -And the parametres of mesh are:

So, here I go with my issue: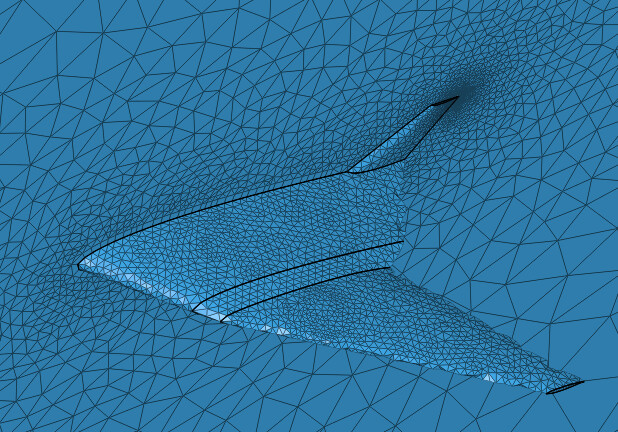 As you can see the trailing edge is too imperfect, and the leading edge has a suitable mesh. I try change some parameters on regions refinement, but not change enough.
Can you help about how I can improve my mesh?