Hello! I can not upload my STL model to the geometry. It uploads until 99% and stops.
I tried many times and fix my model but it always can not upload.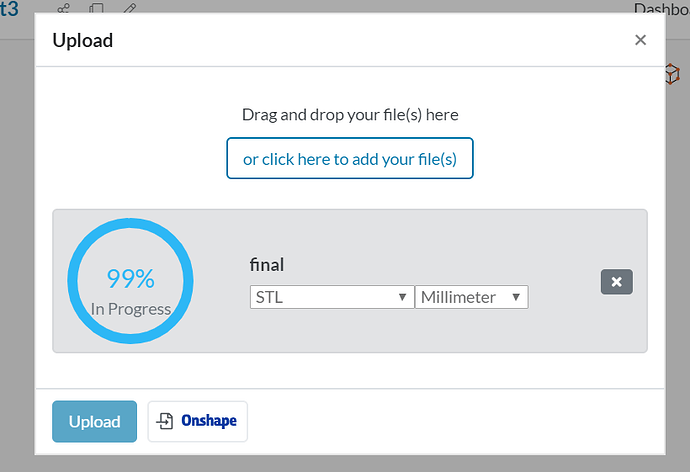 Do you have an idea of what the problem can be and what should i do for it?
Thank you!