Hello,
I'm attempting to simulate a simple HVAC scenario in a small two story building. The goal of the simulation is to have the room reach a steady state temperature, and then shut off the inlets to see how the air flow behaves. I began by having the simulation run until a steady state temp is reached, but the simulation is not converging, regardless of how I change the boundary conditions. I've tried having a constant inlet flow rate and using a table input to turn the inlets off. The inlets and outlets appear to be the source of the problem judging from the convergence plots, along with the residuals being too high. Any tips on how I can improve the simulations?
Here is the Domain convergence plot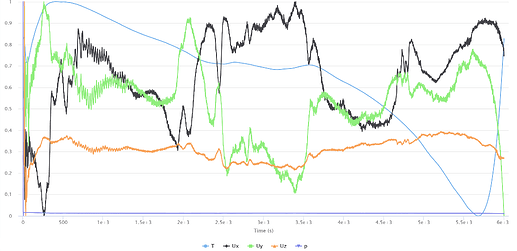 And here are the Residuals

Here is the link:
Two Story, Stairs, Two Inlets | SimScale
Thanks!