To add your SimScale certification directly within your LinkedIn profile, first login to your LinkedIn page, then go to edit profile.
Click on Add new profile section and proceed to Certifications.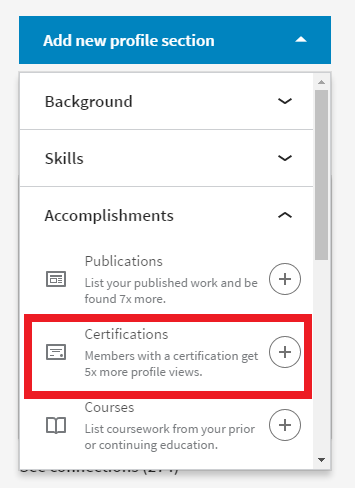 Enter the name of the SimScale Workshop or Course as the Certification Name, then enter SimScale GmbH as the Certification Authority. You can skip the License Number.
The best way to share your certificate, is to save it to your Google Drive (or other cloud storage system). Then provide the public link as the Certification URL.
Click Save and now your certificate is added to your profile under certifications - simple as that!