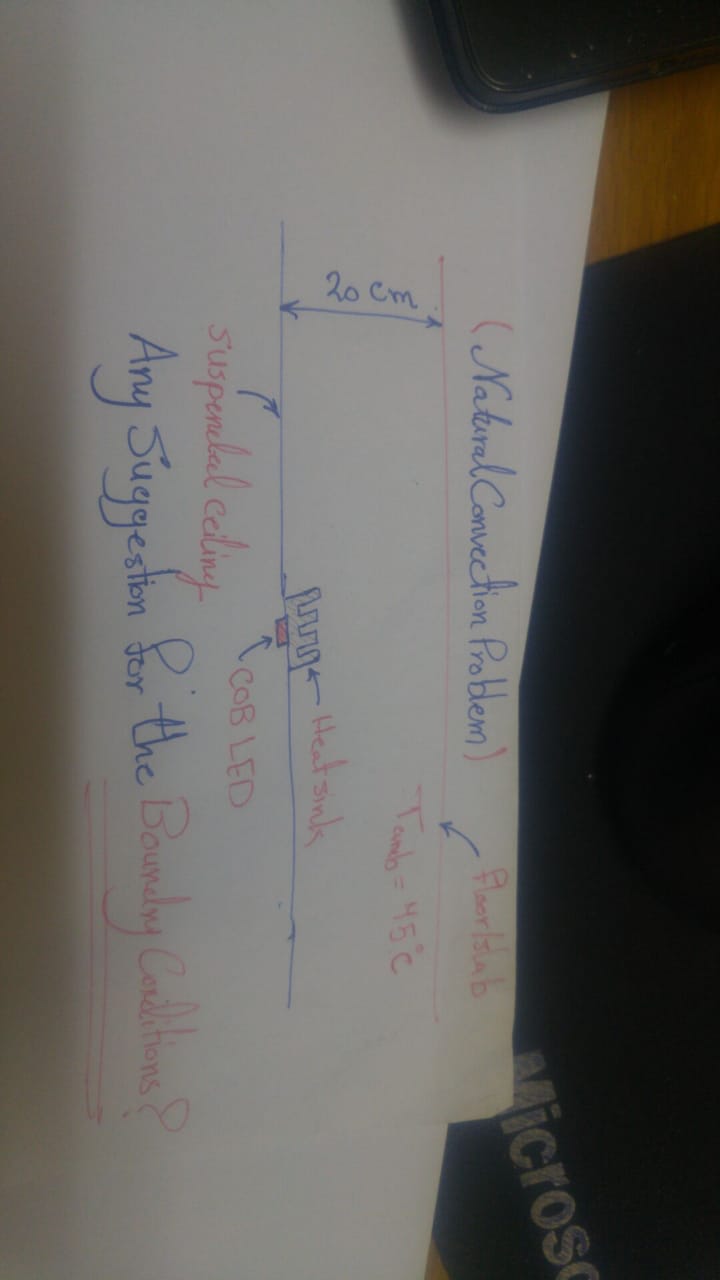 As u can c in the pic. i tried to explain the case and ask if the following boundary conditions are the best for it :
1-Bottom face of the flow region consider it as an insulated wall.
2- The side walls considered (inlet-outlet pressure ) or it should be (Natural convection inlet-outlet)
3- The top face is a lil bit confusing not sure what it can be ( wall with fixed value equal to the ambient or make it also a zero gradient wall.
HINT: (P.S) The space between the two vertical walls have a good ventilation)