Hi Glenn! Would it be possible that you try to upload it as a step file instead of iges?
Best regards,
Fillia
here is a snip for your better understanding,
This is what I'm supposed to select:
But this is what im getting ( the entire region is turning into seed face instead of only the hole)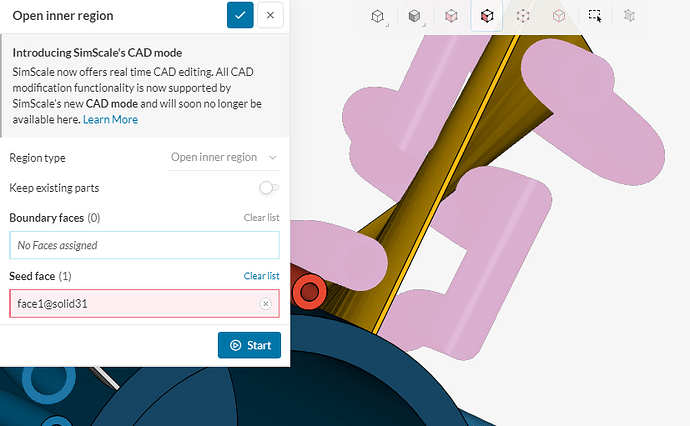 Hello,
Any update here?
BR
Glenn
Hi Glenn, I hope you had a nice weekend
Keep in mind that stl files are not suitable for this type of analysis. Try to use .step instead.
Best regards,
Fillia