Hello,
I am trying to complete a CFD validation of wind flow over 9 square buildings for which experimental data are available. Velocity data have been obtained at 120 different points using probes in a wind tunnel. The coordinates of these points can be seen in the attached picture. I am therefore trying to find a quick way to extract these measurements, without setting 120 probe points. Any suggestion is kindly appreciated.
My goal is also to rotate wind's direction and complete a second validation study. For this second case, the probe points and buildings remain fixed. Therefore, I would like to know if there is a way to simply rotate wind direction (i.e. the orientation of the Background mesh box) while keeping the geometry and probe points coordinates fixed. A picture illustrating this second validation case is also attached.
I would also be happy if it was possible to set the 120 probe points manually, but then transfer their coordinates to a different simulation. Finally, do you know if it is possible to obtain those data after the simulation has been run? Or am I obliged to insert 120 probe points?
First validation: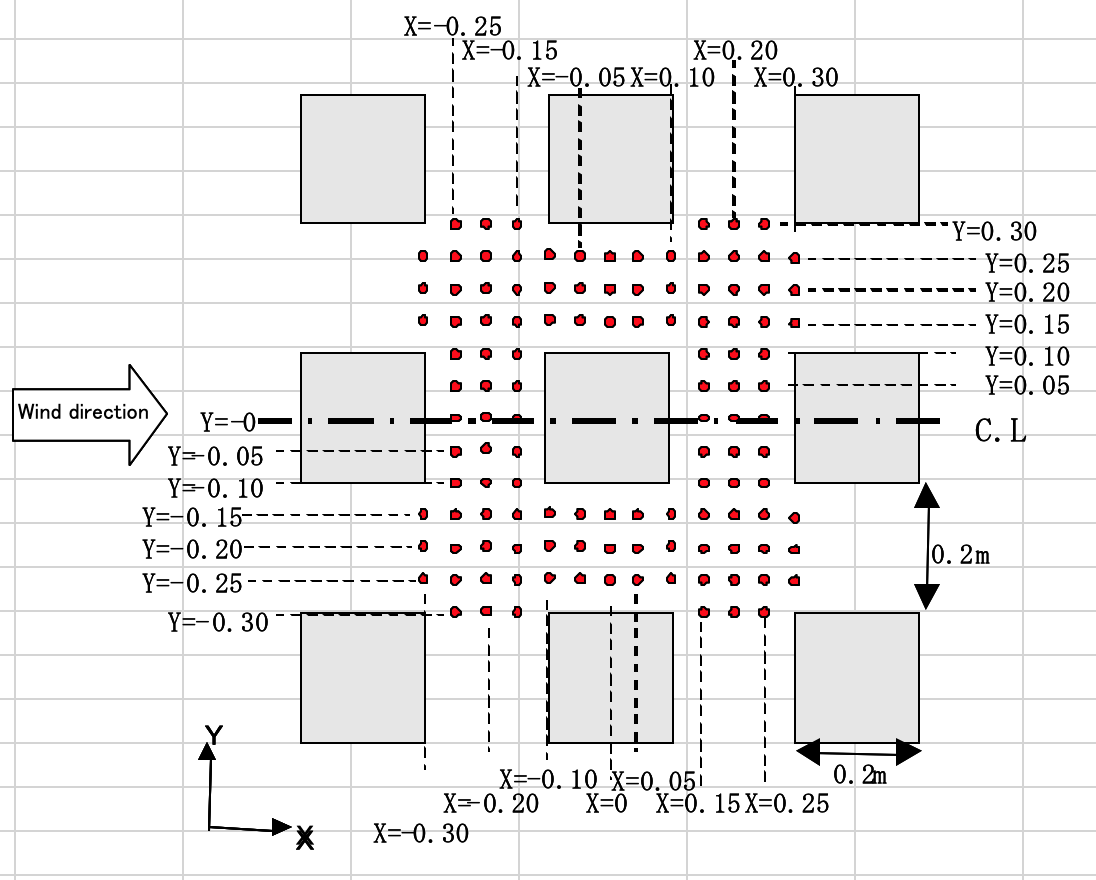 Second validation:
Link to project: https://www.simscale.com/projects/t_pelucchi/benchmark_case_study_0_degrees_second_trial/
Kind regards,
Tommaso