Hi everyone,
Please, I'm trying to simulate a transient flow into a furnace for 100 seconds. It is crashing at around 12s but the Run Event Log is not showing the error and I don't found it in the solver log, look: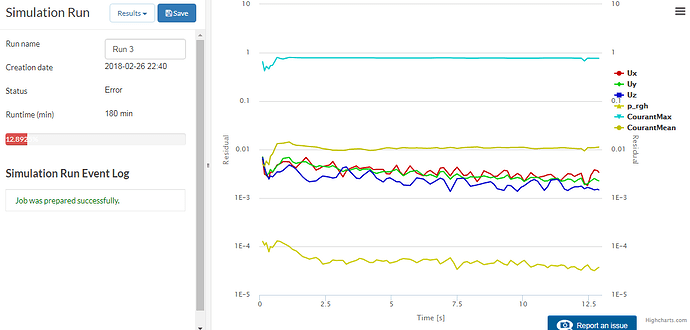 The error don't occured when I inputed the end time value for 2seconds but I need to simulate for 100seconds. What do you suggest me?
So, my project is here. Run 2 was runned (2seconds), and the problem is in Run 3 (100seconds).
Thank's in advance!!
Best,
Vinícius