Hi,
I'm just trying to get a stable simulation running with very simple conditions, but the results keep diverging and giving ridiculous flow rates. 20psi inlet, 19psi outlet, solve for flowrate. Incompressible analysis of water in a pipe elbow.
Integral values for the outlet flow rate (Ux) start increasing exponentially rather than stabilising.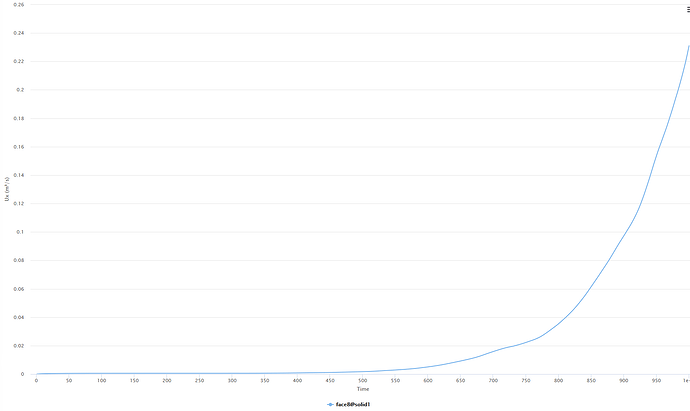 The project is "Pipeflow test1"
I tried having the initial pressure condition as being halfway between the inlet and outlet pressure. I can't see what else I need to alter to get a result.
Strange that the software still reports the simulation to be "successful"…
Any help is much appreciated.
Thanks!