I don't find a physical meaning of damping coefficient set in particle analysis .
Thx for the answer @Jousefm but i mean this damping coefficient :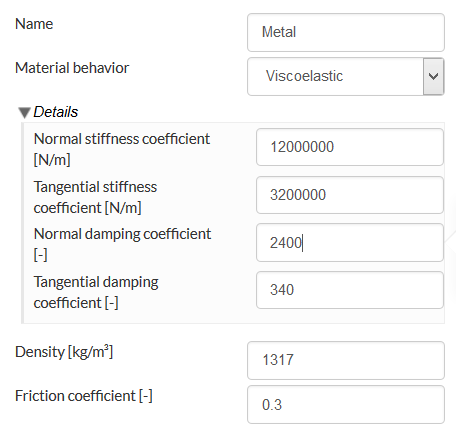 Hey @etarek,
the material model for contacts used from Yade is the viscous elastic model:
https://yade-dem.org/doc/yade.wrapper.html#yade.wrapper.ViscElMat
It is defined by the normal and tangential stiffness and viscous constants (kn, ks, cn, cs) and the density. We will rename the label for the viscous constants to viscous instead of damping, this might be confusing otherwise. Thanks for reporting this.
Hope that helps!
Best Alex