I'm interested in examining the aerodynamic effects of cornering on a racecar using SimScale. After searching around, I found out from here that using a Multi Reference Frame is the way to go.
My question is how can I assign 2 boundary conditions on the same boundary as it is shown in this pic?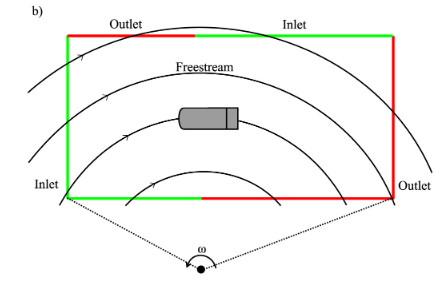 Any help or any suggestion on how to simulate cornering flow on SimScale would be greatly appreciated. Thanks in advance!