Hi there,
I have an issue with a simulation I am trying to run, the Uz, Uy an pressure don't seem to be converging.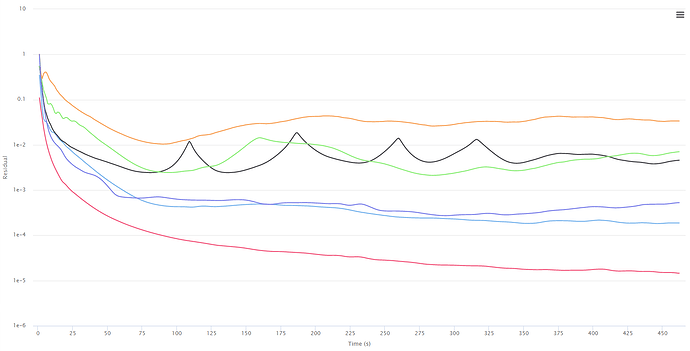 I have tried to adjust the relaxation factors to manual with the default settings, and i have also tried reducing the residual controls for velocity and pressure from 1e-6 to 1e-8 and nothing has improved.
I understand that it is possible to increase the run time to improve convergence however the run took 180mins to reach 460 secs simulation time.
To also add i have tried to adjust the mesh but it did not help, only made the simulation time take longer, producing less simulation time results.
If possible i would like help on how to improve the convergence of results and if possible reduce the rate of convergence, I might add that i wish to use the standard mesher as i want to run the model with more complex geometries such as a helical model, so a structured mesh may not bee the best ( I might be wrong about this?)
Link to the model is here: SimScale Login
Thank you