Hello,
I'm carrying out a Formula Student wing simulations and the results are odd. While the numbers seem to be nearly possible ( from a half of the wing), plots of the forces are strangely flat. I've used this tutorial Step-by-Step Tutorial: Homework of Session 2 . Here's a link to my project: https://www.simscale.com/workbench/?pid=6093534128222503623&rru=2a17e07c-6c0f-4b15-9f97-74c5d5b86b89&ci=542cd0f9-92f2-4629-9af1-1082bf71e5ae&ct=CONVERGENCE_PLOT&mt=SIMULATION_RESULT
Here you can see force plot:
and how it looks like in the tutorial: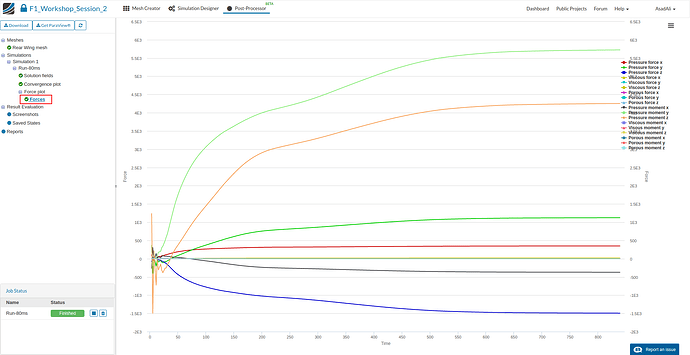 Any ideas of what to modify? Thanks in advance.