Hi there, I am very new to simscale and wish to use the platform to investigate the aerodynamic benefits of tapering and adding a helical form, with the CAARC building being my reference model.
I have copied the CAARC simulation conducted by @dlynch , importing a sample geometry into the model.
Once imported I try to apply the the surface mesh to the model with the same resolution as that of the simulation I copied, however a message regarding the number of buffer cells appears, suggesting the value be increased to 3 or greater. Once i do this an error regarding the geometry primitives appears (see image)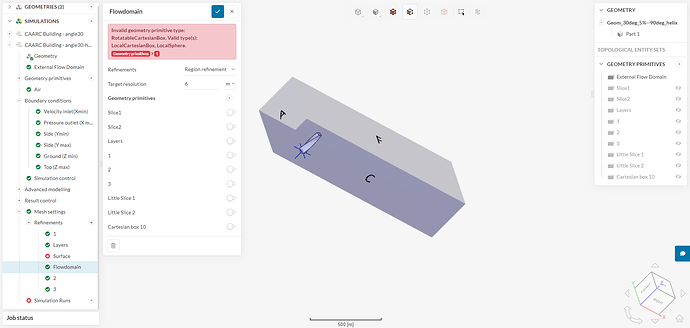 Any help with fixing the issue as well as help regarding this project would be greatly appreciated.
See model here: https://www.simscale.com/projects/ss02150/caarc_trial_with_30deg_helix/