Hy Guys,
I study at Budapest University of technology and economics
My thesis theme is BMW DOHC valve control stabilisation. And I make a few simulation the example of @rszoeke workshop Analysis of valve spring assembly, and I made simulation at 3000RPM, 4250RPM, 4500RPM, 5000RPM these simulation finished with good results
And final i would like to make a simulation where the camshaft is rotating 4750RPM with the same numerics and simulation setup as the other finished simulations but I don't know why it is always run to error. It is not show anything, just error. I tried it with PETSC and MUMPS equation solver, but the result was same.
I looked the solver log but it didnt help me either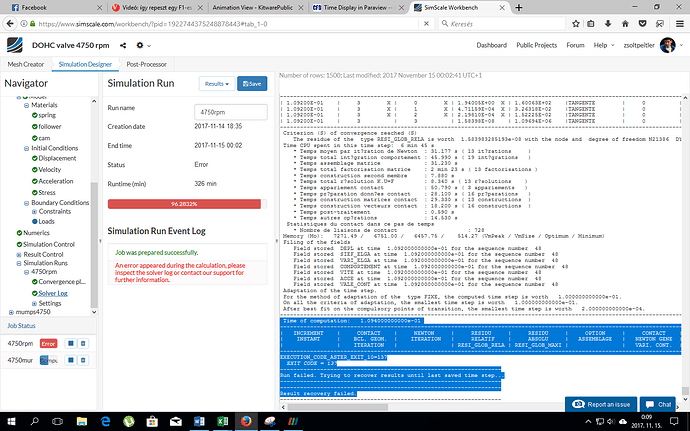 This would be my last simulation to finish my thesis so guys I would like to ask for help that I could finish my theis
Thank you