Hi @DaleKramer,
you can change the global physical contact settings in the parent tree node for the physical contacts: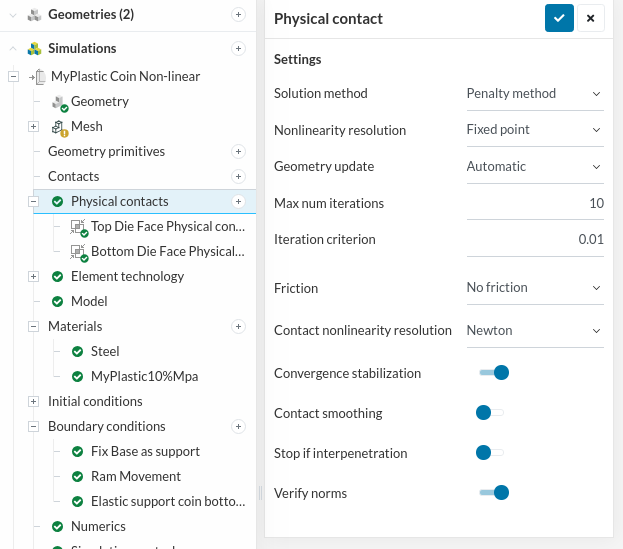 At "Solution method" you can change between "Penalty Method" and "Augmented Lagrangian method".
The comment you cited means that this setting can only be changed globally for all contact pairs and not individually per contact - so all contacts are either defined as Penalty or Lagrangian.
Good news: we will actually remove this restriction in the next 2 weeks. Then you can select this setting for each contact individually.
Best,
Richard