I'm 33 minutes into video Conjugate Heat Transfer with SimScale I Webinar and have been directed to do the associated tutorial. However when I open my copy I get error message "Outdated Geometry Format"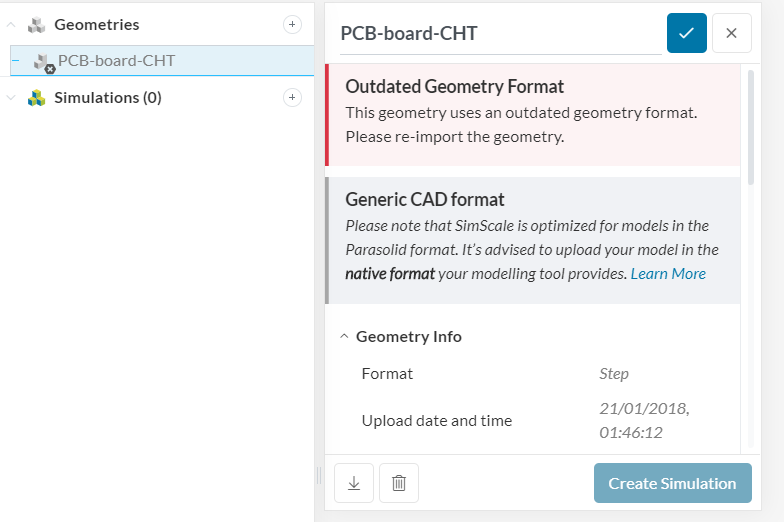 Please advise… specifically where to find the original geometry.
cheers, Ben
P.S. Perhaps reloading the geometry in the original tutorial would help subsequent users.