Hi everyone,
I am working on a project about the flow of a fan.
The link of the project is the following: SimScale
I have run various successful meshes and simulations in different geometries.
However for some reason, I can't mesh the geometry of the simulation called "No MRF".
This is the message that appears after each attempt.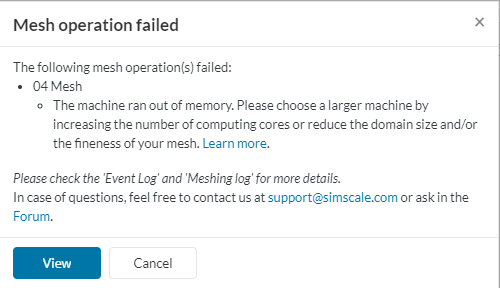 It is strange because it is a geometry that I have meshed in the past and the process was not even expensive in core hours.
Can anyone help?
Thanks!
Miltos