Hi all,
This is the first couple of simulations I've ever run on Simscale and it seems that I have run into some stability issues, particularly with Uy and Uz.
After reading this post on how to check convergence, I realised I had instabilities.
I have checked my boundary and initial conditions, all of which seems okay to me. This leaves the mesh quality. The highest non-orthogonality I have is 83 degrees and there are only a handful of cells above a non-orthogonality of 70, most of which are not directly in the path of the flow, so I assumed these will not really affect convergence.
My question is, was I wrong to assume that these poor cells will not cause instability, or have I completely missed something in my simulation setup and is the instability due to something else?
I have provided some screenshots of regions of the geometry where the cells have a non-orthogonality above 70 and I have also shared my project link.
Project Link: SimScale Workbench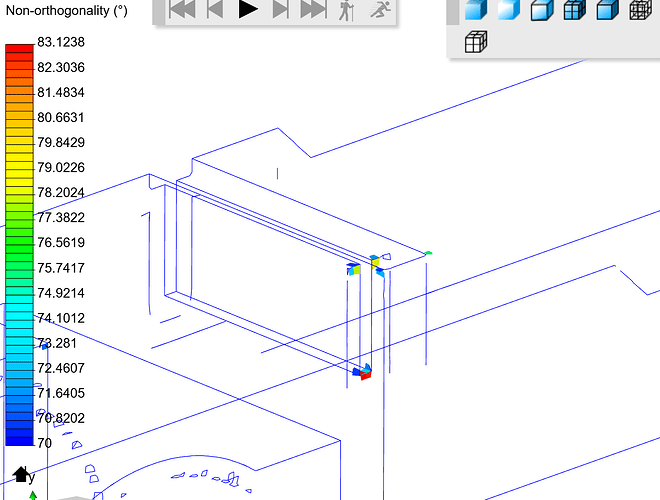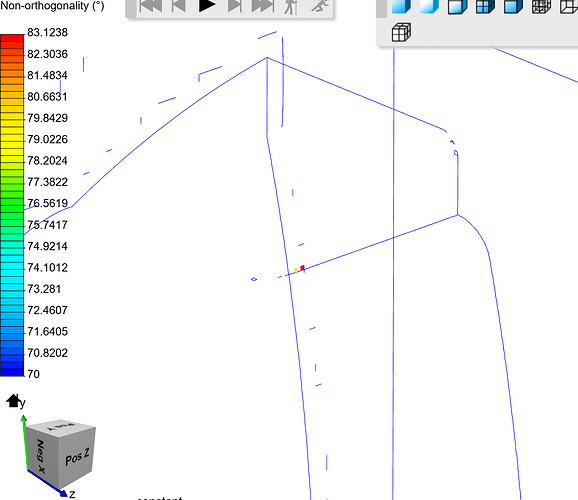 Maybe the poor cells in the pic above could be causing some issues?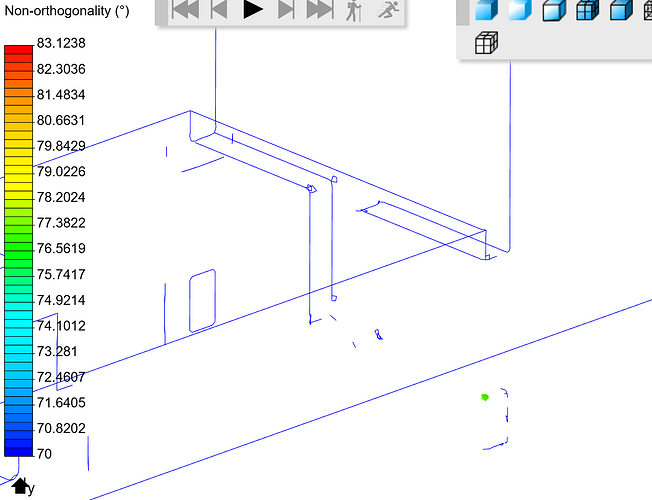 Any help on how I can reach a stable simulation will be much appreciated!