Greeting
I looking at testing a Trombe wall integrated in a wall system.
I don't fully understand how the flow region works and I this error message.
A setup with 38 regions is being used in a single-region analysis type. Please make sure that all regions except for one have an Advanced Concept assigned to them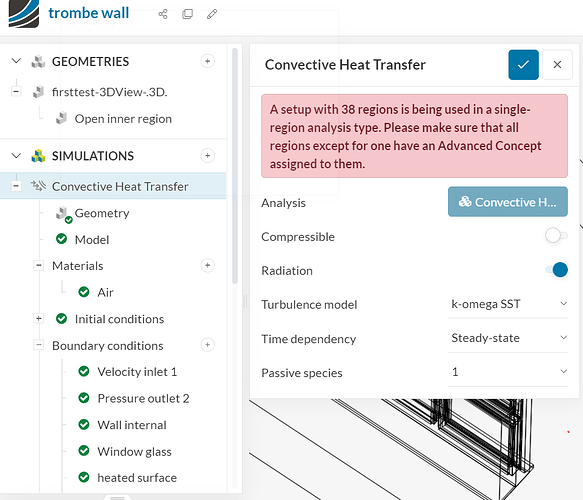 Here attached is the project:
Please could help me, please
Thanks in advance.