IM trying to visualize the actual flow movement in the turbine using particle tracings.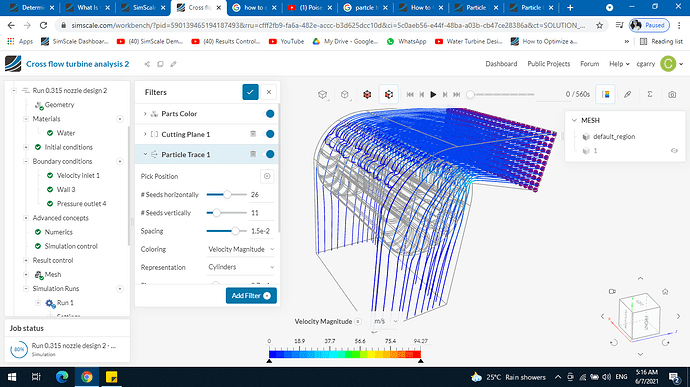 https://www.simscale.com/workbench/?pid=590139465194187493&rru=cfff2fb9-fa6a-482e-accc-b3d625dcc10d&ci=5c0aeb56-e44f-48ba-a03b-cb47ce28386a&ct=SOLUTION_FIELD&mt=SIMULATION_RESULT
This is for the simulation (Run 0.315 design 2)
I have even tried with seeding on the outlet simultaneously but there isnt any activity to be seen on the turbine blades and the runner itself. (inside the rotating zone)
how do i rectify the problem or understand this?