Hi,
I try to compare different patterns of airscrews for a gyrodyne.
https://www.simscale.com/projects/dlegran/blade_stack
Some patterns has run properly but now I'm testing a pattern of two airscrews in a stack.
I know it is not an ideal airscrews, but ist is only for the compare test.
The problem i have is that the meshing fails every Time with this error.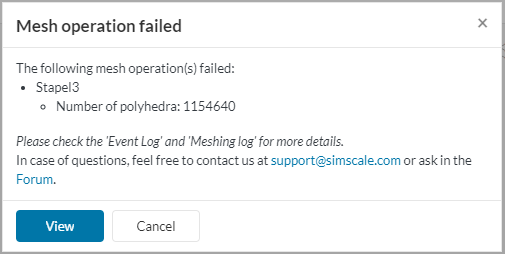 I use the Hex-Dominant Mesher.
I have tried to coarse or to refine the mesh and to mesh with inflate boundary layers and without.
I although took a look into the meshing log but couldnt find anything.
Anyone an Idea ? Thanks for Help