In my simulation,
I am applying a remote force (-y 10kN) to one end face of a 10mm x 10mm x 100mm steel beam, from a position 150mm direct in front of that end face.
The other end is fixed.
Animating the results (displacement) gives this: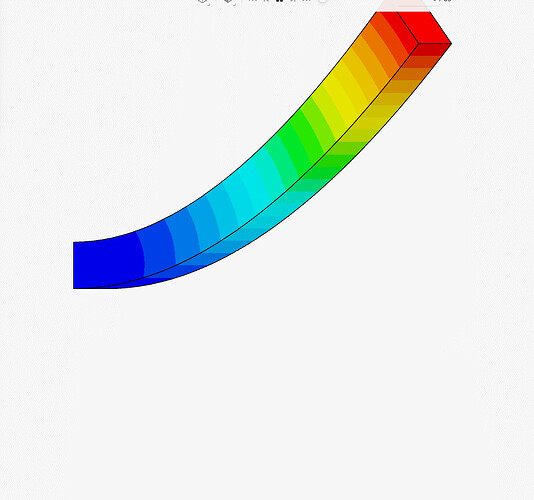 (Oh well. So much for posting an animation!)
There are several things I don't understand about this:
The force only acts down (as viewed) and the beam starts straight, why does it move up as well as down?
The end of the beam that is moving appears to be expanding and contracting about its own axis?
(Does anyone know of a good tutorial on the use of remote force conditions? The online help for this covers the how-to-fill-in-the-boxes, but entirely skips the why of using a remote force. and the 'example' shows a deformed I-beam junction, but gives no explanation of what force caused it or from where it was applied; let alone why.
What I would like to see is a worked example of a force being applied directly via member, and then the same force being applied with the intermediate member omitted. actually several examples, including remotely applied torque would be good.)