Hello everyone !
I am trying to mesh my model using the Tet-dominant mesher without the quadrangle option or anything else and I am having an error in the middle of the process, here is the Event log :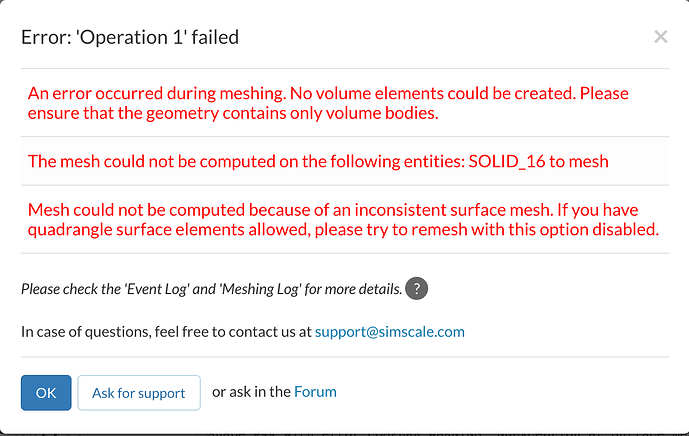 I don't understand what is happening because I managed to mesh my precedent model who was the same without the fillets that I added on this version and it's still a pretty basic model.
Here is the project link: https://www.simscale.com/workbench?publiclink=44d8743e-26be-4b22-82d7-f1314349c219.
Thanks for the help,
Regards,
Théophile