Hello
I am doing a mesh study for an external aerodynamics simulation of a FSAE car
I made 3 meshes with the only difference between them been the bounding box resolution.
There is one mesh with 5.2 millions cells(mesh 3), another one with 6.4 millions cells(mesh 4), and one with 7.5 millions cells(mesh 2).
I used the same simulation setup to run the simulations of this three meshes.
The mesh 3 simulation converged, but the mesh 2 and mesh 4 did not. Below there is a image of the force plots of these three simulations:
Mesh 3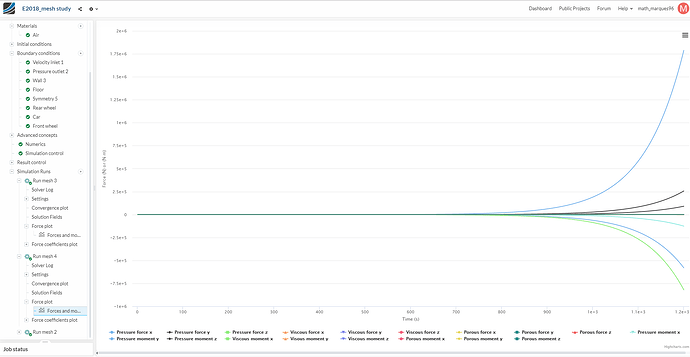 Mesh 4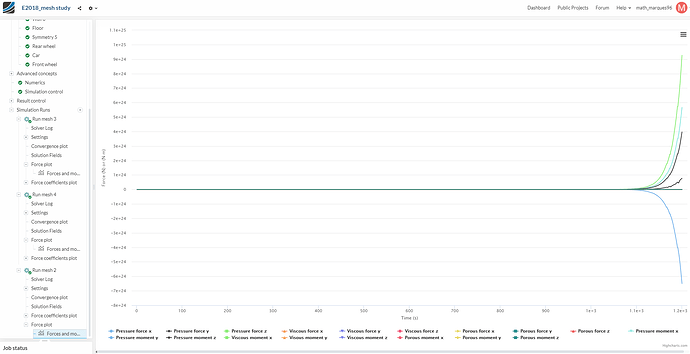 Mesh 2
The link of the profect is https://www.simscale.com/projects/math_marques96/e2018_mesh_study/
I would greatly appreciate help with this.
Regards