Hi
I am tried creating a mesh for my simulation model which is a bus with passengers inside. I created a refinement region to try to best capture the flow around the passenger heads/faces where i will perform a transient simulation to analyse a cough flow dynamics in a bus with occupants. I made the human and bus CAD models using Autodesk Inventor 2017. I was able to generate a mesh, although it is not of the desired fineness as the details on the human head models (i.e. eyes, mouth and nose (shown in image attachment "head.jpg"): which are really important for my analysis) are not captured by the mesh. I tried refining the mesh around the heads to capture the mouth, nose and eyes but i keep on getting error message to change my mesh refinement.
With the fished mesh, i received warning messages sayings "Illegal triangles were found after surface tesselation. There could be a problem with the CAD geometry. Trying to proceed anyway.
The tesselated surface is not closed. There could be a problem with the CAD geometry (such as self-intersections). Please inspect your geometry. Trying to proceed anyway.
Gap and region refinements couldn't be applied for all bodies as there are non-solid bodies present." as shown in the image attached. It can also be seen that the details on the human head (mouth, nose, eyes) are not captured as mentioned previously (image "mesh1.jpg")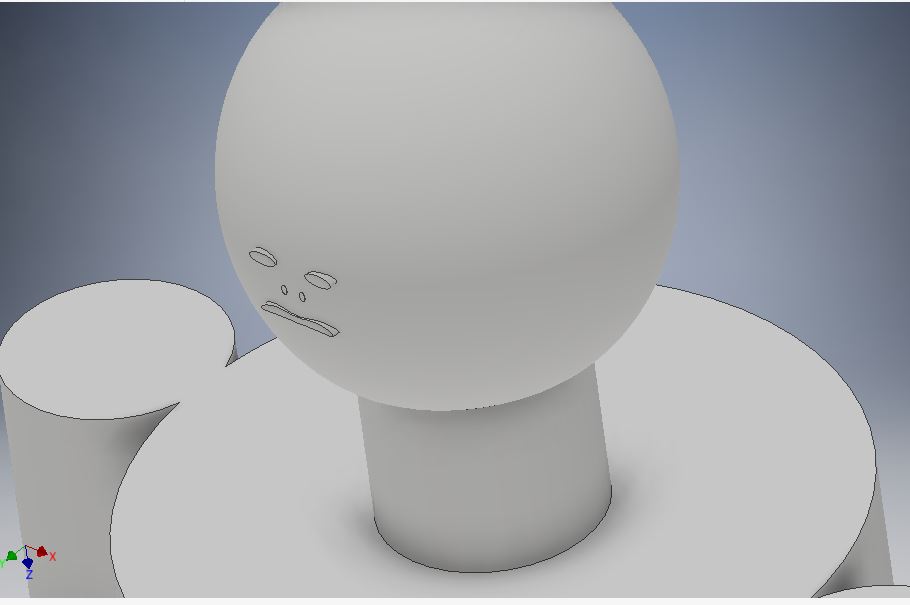 .
I tried to look for any self-intersecting parts in my CAD models as the warning suggests but i could not find any.
Any help and advise would be highly appreciated!
This is my project link: https://www.simscale.com/workbench/?pid=2273530425584195225&mi=spec%3Addbb2703-cee4-46ed-aaca-527cff915f4a%2Cservice%3AMESHING%2Cstrategy%3A77&sh=72
Thank you.