---
I created a new simulation project called 'Dummy well head frame':
test evaluation
More of my public projects can be found here.
---
Hi @cfazzini,
Very Interesting project. The reason why you are not able to mesh is because your geometry has no solids. You can check this information in the Geometry Event Log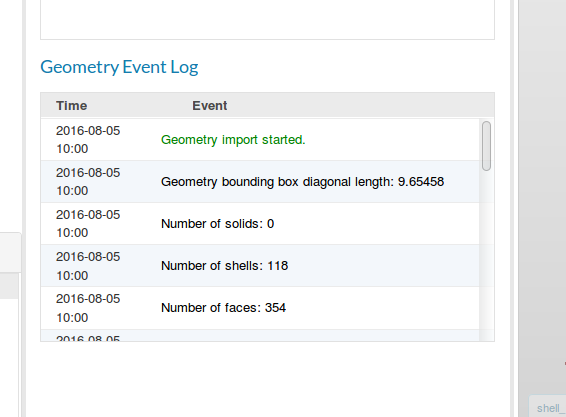 Hi @cfazzini,
Currently,It is not possible to mesh a shell geometry in our platform. I would suggest you to thicken all the shells and convert them to solids using a CAD software and then try meshing in our platfform.If you are still facing problems, feel free to comment below.
Best,
Navaneeth
---