We are happy to announce the results of the SimScale Drone Challenge. Thanks to those who participated!
1st place: Awadh Kapoor (@awadh_kapoor)
Drone Frame
Awadh modified the frame to a hollow circular cross section with holes along the length reducing the weight from 8.56 grams for original design to 6.32 gram (ABS plastic) and reducing the displacement

The arm has no sharp corners and is symmetric making it easy to 3D print.

The hollow frame makes it possible to put the wires inside the arm for protection.
Propellers

4 designs for the propeller were tested using an MRF analysis in SimScale

Design 3 was chosen and increased the lift of the original design from 2.19 N to 4.67 N at a rotational speed of 2100 radians per second.
For full details see his Public Project here
2nd place: Ed Chan (@ECChan) and Akrem Mouffouk(@mouffouk_m_a)
Ed and Akrem used parametric modeling in CAESES to improve the design of the drone propeller.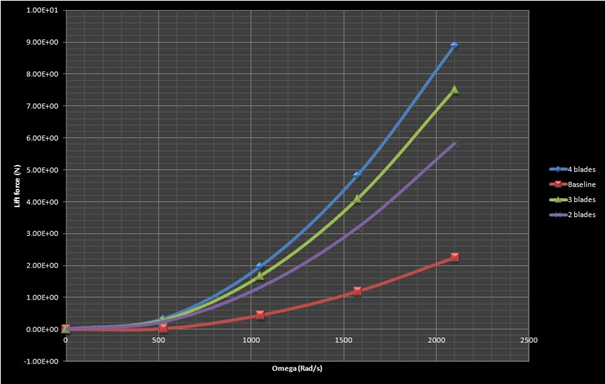 The modified design with a four blade propeller increased the lift from a baseline of 2.19 N to 8.47 N for a 4 blade propeller. Drag force must be analyzed in the next stage of their analysis.
For full details see their Public Project here
3rd place: Richard Tegelbeckers (@rtegelbeckers)
Richard used SolidWorks to create modify the design of the propeller frame. He achieved a light, strong arm using a bent hollow tube construction which allows the wires to be threaded through. He 3D printed his design showing a reduced weight of 7 grams for the arm.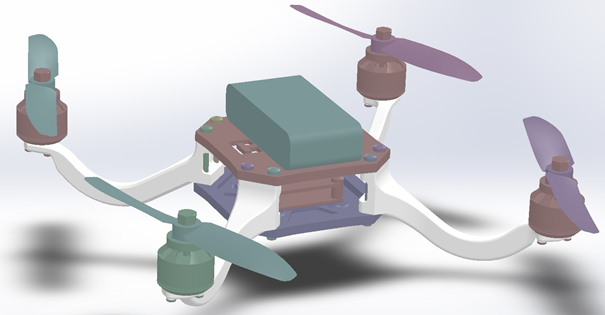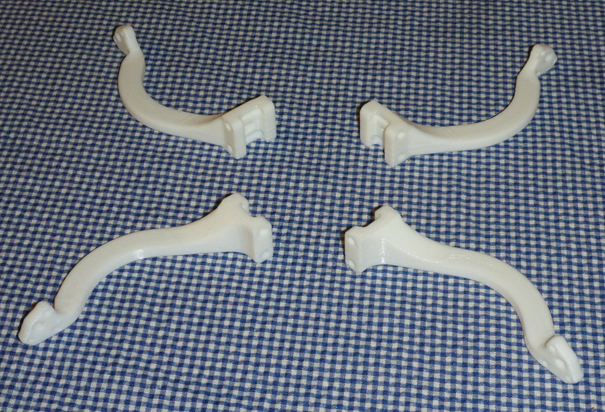 For full details see his Public Project here
Each winner/team will receive their very own drone, along with the radio controller and accessories. Congrats!