Hi everyone,
I have this issue. When I upload an OpenFoam mesh on SimScale, SimScale does not let me decide which geometry I can assign to the uploaded mesh. SimScale says that a geometry is imported and I cannot do anything from there.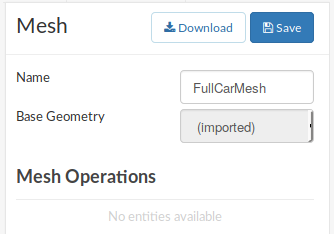 The mesh is an OpenFoam mesh in ASCII format. Any help would be greatly appreciated!
Here's a test project of mine which you can see my issue with the uploaded mesh.