Hi there,
I want to apply a linearly changing, distributed load on a component "veergeleiding" (see pictures below). I want to apply the distributed load on the circular surface as shown at the left picture, which should vary linearly in a single direction (in my case this would be x-direction). Does anyone has a good suggestion how to model this? I'm aware I can create a function for a load/pressure distrubution but I'm not sure how I can make sure that the max/min values start/end at the outer sides of the circular surface?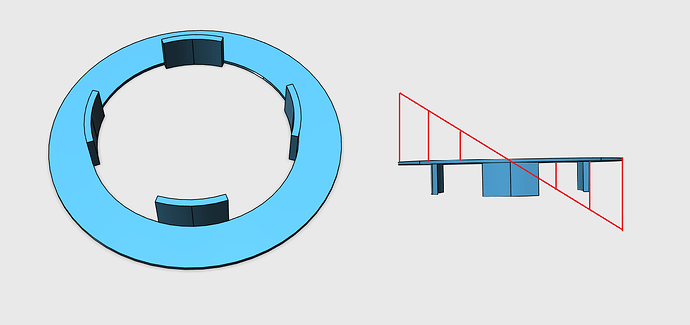 I've already uploaded the model to SimScale:
Many thanks in advance!