---
I created a new simulation project called 'Apenas Full_1':
Apenas Full simulacao escoamento externo
More of my public projects can be found here.
---
Hi @ib01,
I just took a look at your model - there seems to be an issue at the front of the aircraft: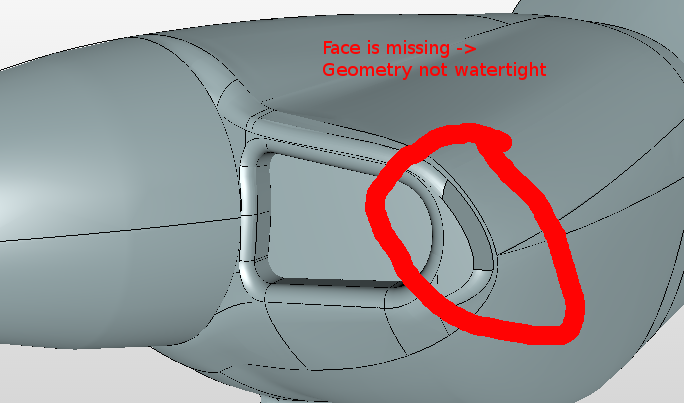 There is a face missing which means that the geometry is not watertight, which leads to the fact that mesh is actually generated on both sides of the model:
Once you fix this face, the sim will be straightforward. What CAD system are you using? Where did you export this STEP file from?
Best,
David
---
Hey David! Thank you for the heads up! Very thoughtful of you. Something probably went wrong during the file upload. Now it seems to be ok. Thanks again.
p.s.: I'm using solidworks.
Regards.
Igor
---